A History of NUFC
The world's most dysfunctional football club
Travel Back In The Toon Tunnel




Site Search
Contributions
If anyone out there has any contributions to make (articles, stories, photos, drawings etc) please send them to
Special Thanks
Toonarama would like to give special thanks to a number of people for giving us permission to use their work/publications on this site.
All material used from these publications/artists will be clearly identified where it is used within the site and copyright remains with the originator/copyright holder . Do not use the material without permission. If you are interested in using any of the photographs or articles please contact the copyright owners via the contact details on the Links page .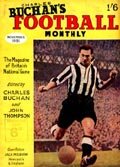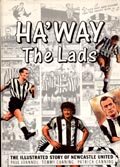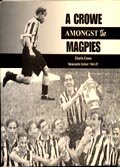 Piotr Josefowicz for allowing us to display his brilliant portraits of United's players. All squads have now been published.
"Football Monthly Ltd" for providing us with a licence to reproduce some of the photos from the "World's greatest soccer magazine"; Charles Buchan's Football Monthly.
Charlie Crowe for talking to us and allowing us to use material from "A Crowe Amongst the Magpies"
Tommy Canning and Mainstream Publishing for allowing us to use Tommy's illustrations from Ha'way the Lads".
Also artists Bob Bond, Mick Hollinworth, Phil Neill, Norman Hood and Dick Gilhespy for allowing us to display their work on the site. See the links page for details of how to order cartoons and paintings from them
If anyone has copyright on any of the images on this site and either wants them removed or wants some form of acknowledgement provided please let me know via the address above.